Best Social Login Plugin For WordPress 
WordPress Social Logins Plugins 2019 Most OF the People or Blogger Using WP website. Some Website Provide Login Features. Some People can't Provide Valid email id or name. That's  We Need social Login Plugin.
Social Login Plugin is the Most Important For Every WordPress Website. Because Any User he Wants Comments on website.  Those all user Providing Wrong Details Like Spam Email Id or name address etc. 
If we import and use the Social Login plugin on our WordPress Website, user can direct login For Comments or Post Threat.
Now Most of the Blogger or people Ask this question why we use WordPress social login plugin. We can use the WordPress login for WordPress registration form through.
Friends, Think deep if You Provide Organic And Paid Content or tools or plugin for free. Then user wants to interest to access this all paid things wish to free. This time user wants to signup or Provide Valid details etc. But Most of the people Providing Temporary Email. That's why I told you, please Use Social Login Plugin.
Social WordPress Login Plugin Type:- I will Provide you best WordPress Social Sing in Plugin or Free WordPress Social Login Plugin and Paid Social Login and Sing In Plugins.
Free WordPress Social Sing in Plugins Means You Need to Buy this plugin from Coadcanyon for Buy Social Plugin and upload on your WordPress website for License Social Login plugin. Free you can install from WordPress Official Website.
How to Use Social Plugin For WordPress
Very Simple And Easy to installation and Setup all WordPress Social Login Plugin You Can log in All Social media Account Through.
If you are using Free WordPress, Social Media Plugin First Step is, Add Plugin, then Type name on this Social. Plugins Then Click to Install Then Click Active.
If You are Using Paid License Social Media Plugin For WordPress, Login Coadcanyon Account Then Download Plugin with License Then open your WordPress Dashboard Click Add Plugin Then Upload Social Plugins Login Zip File Then Click to Install Then Active.
How Many Social Account Through Use Social Plugins:–
You Can Use All Social Media Website and All Social Media website Support All Plugin. WordPress social login plugins Through Access All Social Account Like Facebook through Login and Twitter social Login and Instagram Login and Reddit Login or You Can Use Gmail Login.
All Free Keyword List Topic – Download Keyword 2019
Friends Lates, Start About All WordPress Social Login Plugins
1)

Social All – Social Login Plugins in WordPress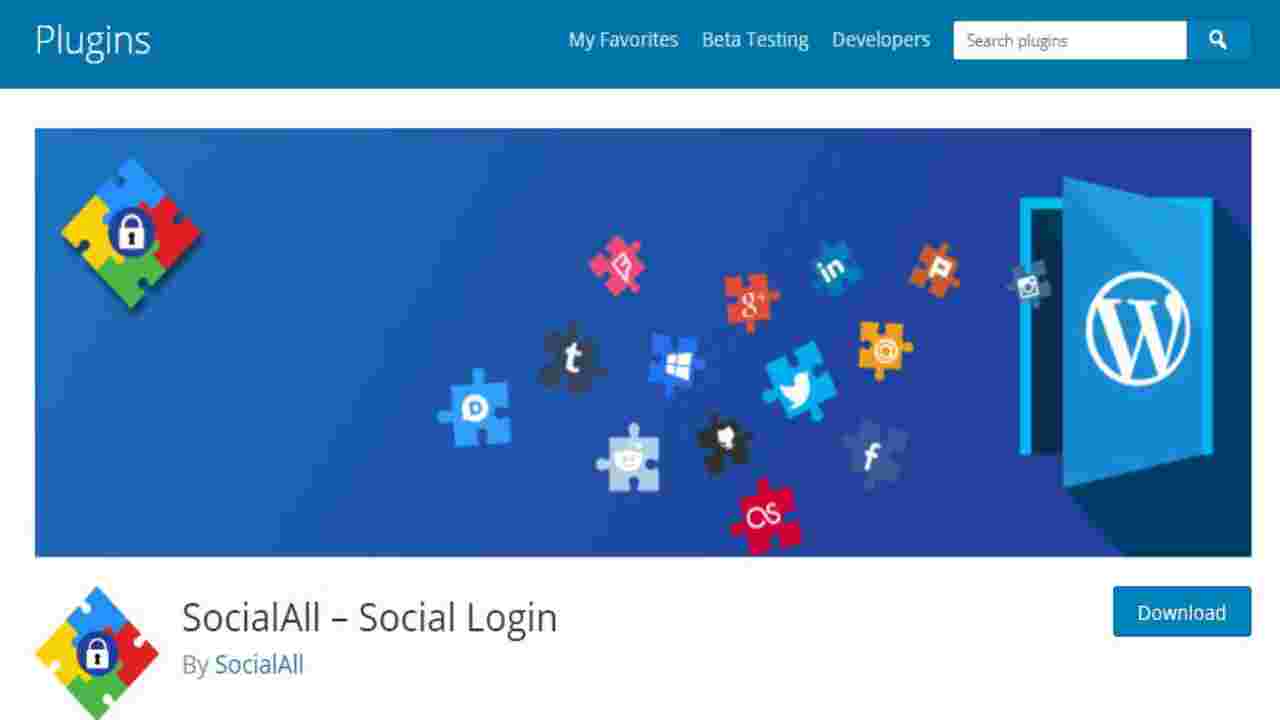 WordPress Social Login Social-All Plugin This Plugin is Free to Use on your WordPress Website. Social All Social Login Plugin Is the Most Powerful Plugin For Free. This Plugin is straightforward to configure. This Plugin very First and Social Plugin.  You can get Quick Support if you use this Plugin. WordPress Social Login Plugins though you can Save User Registration time. Social-All Plugin Access All Account Like Facebook WordPress Login and Twitter WordPress Login Etc.
WordPress Social Login Plugins Configuration (Social-all Plugin )
Open the WordPress Dashboard.
Install Social All Plugin.
The active plugin then Open This Plugin.
Then You Can See Social All Setting (Api Setting)
Then Go to

Social All Plugin Website

Log in your facebook or twitter Account Then Copy Your Secret Key or API Id.
Now Social Login on WordPress Successfully Setup Now You can log in Using Social Account.
Features 
WordPress Facebook login.
WordPress Twitter Login.
Instagram WordPress Login.
All Social Account Access on this Plugin.
 This Plugin Through You can Change Social Login Theme and You can Access Social Login Shortcode.
[Best 3 Method] How to Delete WordPress Theme WordPress.org
2) WordPress Social Sign-in Plugin(Social Login Lite For Woocomers)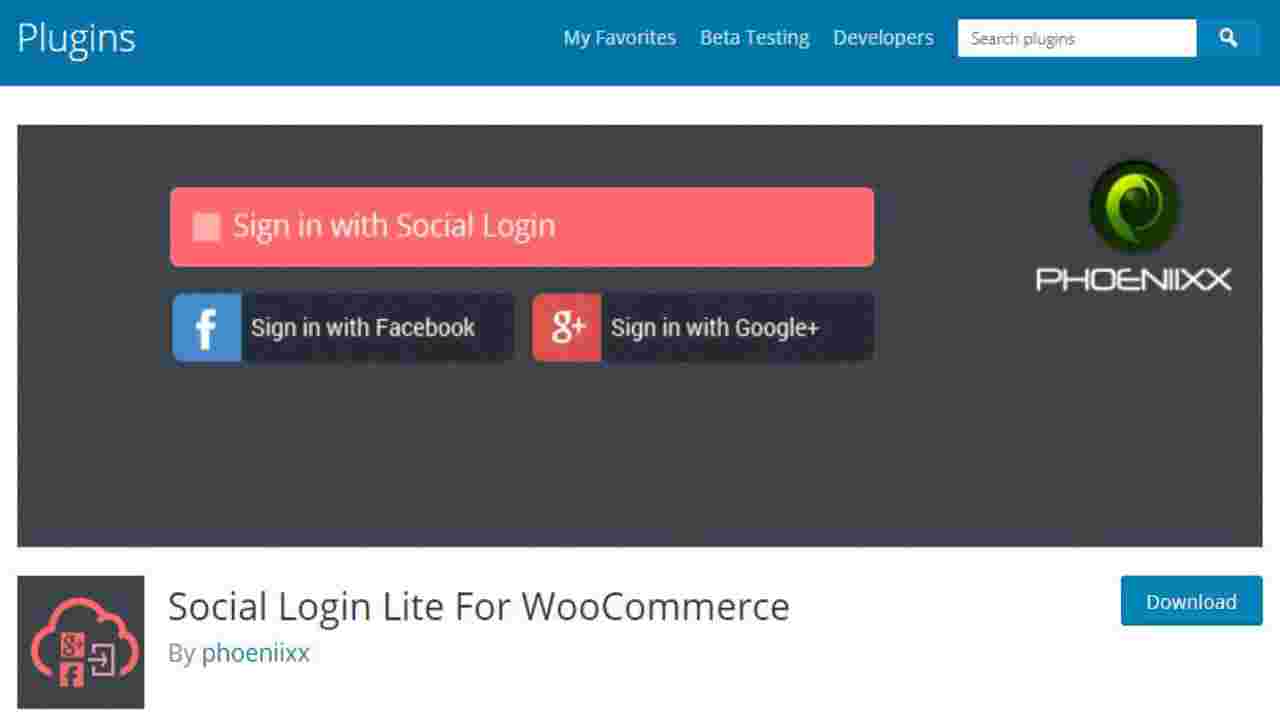 Social Sign-in Plugin & Download
WordPress Social Sign-in Plugin Social Login is the Best plugin for WordPress. You Can Get Lot Of Features WordPress Facebook Login, and Other Social Login Features Abhable On this Plugin. Social login lite is the best for WooComers Website. Because If Any User Coming On your Website. This User/ Customer don't need to sign up. They Can Direct Login using via social account. This Social login features through you can get improvement your website product sales and site traffic. WordPress social sign-in plugin thorough saves user application creating form and remember user id or password. That all of the things also help you through social sign-in. And your website user can satisfied access this All features.
Features of Social Sign-In Plugin
WordPress login with Facebook
WordPress Login with Google Plus.
Social Login lite best features are Customer can get user id or password via email after before login using Social account.
How to Connect Facebook API id to Social Lite plugin
Very Clear step to connect and or Configure this plugin. Please Follow All Stapes.
First Of all, Install social login lite plugin.
Active This Plugin then you need to log in your Facebook Account another tab Normally.
Now you need to login facebook developer site.
Then Create a new App
Then Click for your website then Give your Website name.
Now Click to log in via Facebook option.
Now you can get API ID, Copy API id and pest on Facebook Sign In Plugin API id option.
After following all step, you can successfully connect WordPress login with Facebook.
3) Premium Social Login with WordPress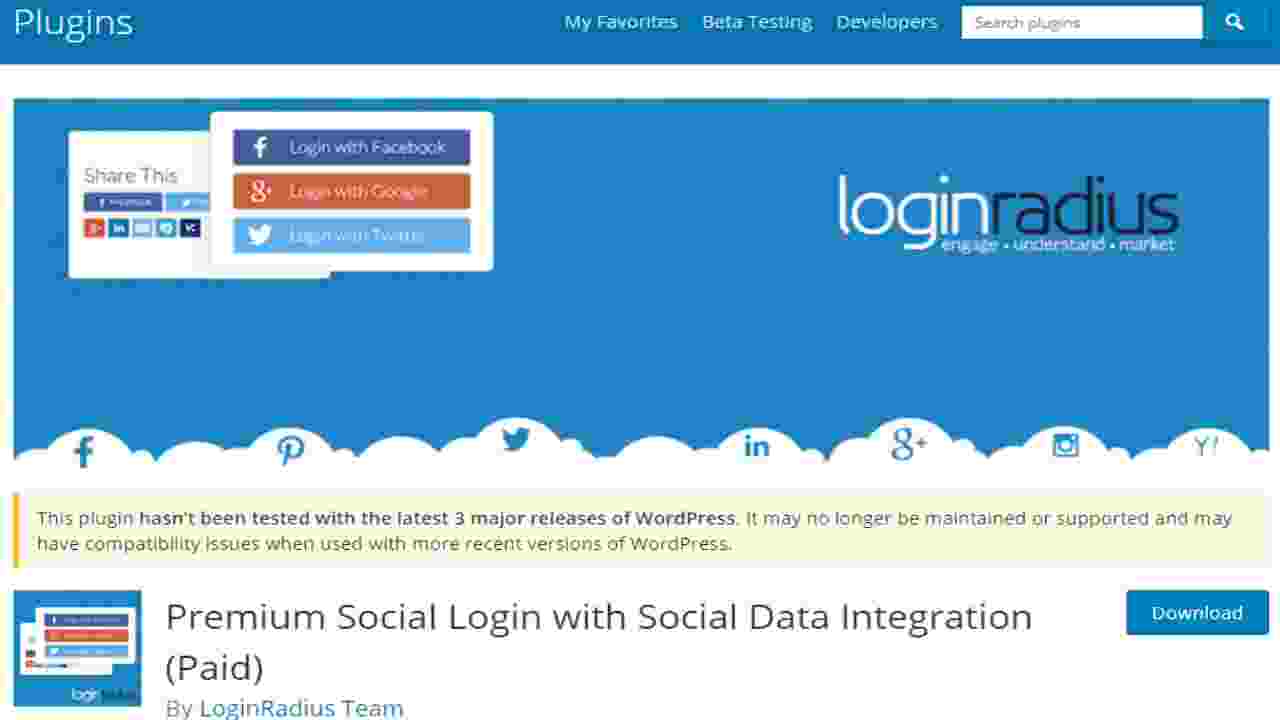 Premium Social login WordPress Plugin is login radius. Login radius is inhabitable is paid version. Social login WordPress you can get most of the features to provide this plugin. Social media Login available Like WordPress Google Login and you can get WordPress Login with facebook. Login Radius provides Social media Sharing, and social login enable.
If any user Google login with WordPress, either facebook login with WordPress. Login Radius capture user profile data and permission. And Then Automatic create a user on your WordPress Database.
Features
You can Get Google login WordPress. 
WordPress Facebook Login Plugin.
Don't Need to create Registration Forum Because You can get Free Fb login Features.
Very Simple and User-Friendly and  Don't Need to extra Social Sharing plugin. This Plugin Also Working with Social login Features and sharing features.
How To Use free Fb login plugin
Open WordPress DashBoard.
Search WordPress Login with Facebook or wp Social Login either  Login Radius.
Install the plugin and Click active this Plugin then Click ok
Now Follow All Documentation Read Carefully and Connect with WordPress Login with Facebook and Google Login with Facebook.
4) AccessPress Social Login Litte (Social Login WordPress wp)
Best and free for WordPress this plugin is easy to use. AccessPress Social Login Plugin Available Free on WordPress. This Free WordPress Plugin Allow to the user login to use the personal social account use. If you install this plugin and active is very simple to configure. You can get Lot of features on this plugin Like you can control and Fully access on this plugin.  You can Disable or Enable this plugin for WordPress social login (facebook, google, twitter) any account. accesspress social login through you can manage Login and signup and comments all also you can set permission in this accesspress social login Plugin. You can get lots of design WordPress Social Login Templates. Best Social Login Templates and Best Design.
Features of Accesspress Plugin
You can Use All Social Account Like (WordPress Facebook Login, Twitter Login. Google Plus Login Etc)
This Plugin Provide two Features Social Media Shearing and WordPress Social Login Using Social Media Account.
Most of The blogger active this plugin on their WordPress Website
Rating Sore is very good on this plugin.
How To Install And How to use WordPress Social Login Plugin
Open WordPress Dashboard
Then Click to Add new Plugin
Search Box WordPress Social Log in Plugin Or  Accesspress social login Plugin
Now Install This plugin and configure
Copy All Social Account API ID and pest
Now Your Plugin is ready to use
5) MiniOrange social Login
WP social login plugin for best using on comments time. And WP log in plugins calls mini orange this plugin also helps you lot. If you have Woocommers website and you are doing business for sharing product, and you are also doing Affiliated marketing. You need to this Plugins and This Plugin Completely Free for WordPress.
You Can Use All Social Media Website through sign-in. Facebook or Reddit Twitter etc. Most of people use facebook and google plus, and they are login to interested Google Plus.
Features 
Setup Few Minutes
Free Customization social icon
Linking to wp account to social account
 Buddy Press and Marketers WooCommers Options
Support through email
bbPress Options available
How to Use Google Social Login WordPress Using This Plugin
Install this plugin on your WordPress
Then Active This Plugin
Connect to Google Plugin and Put API ID
Now you can use your social sign-in the plugin is ready to use
How To Redirect Old URL to new URL WordPress Page Without Plugin
6) WordPress Social Login Plugin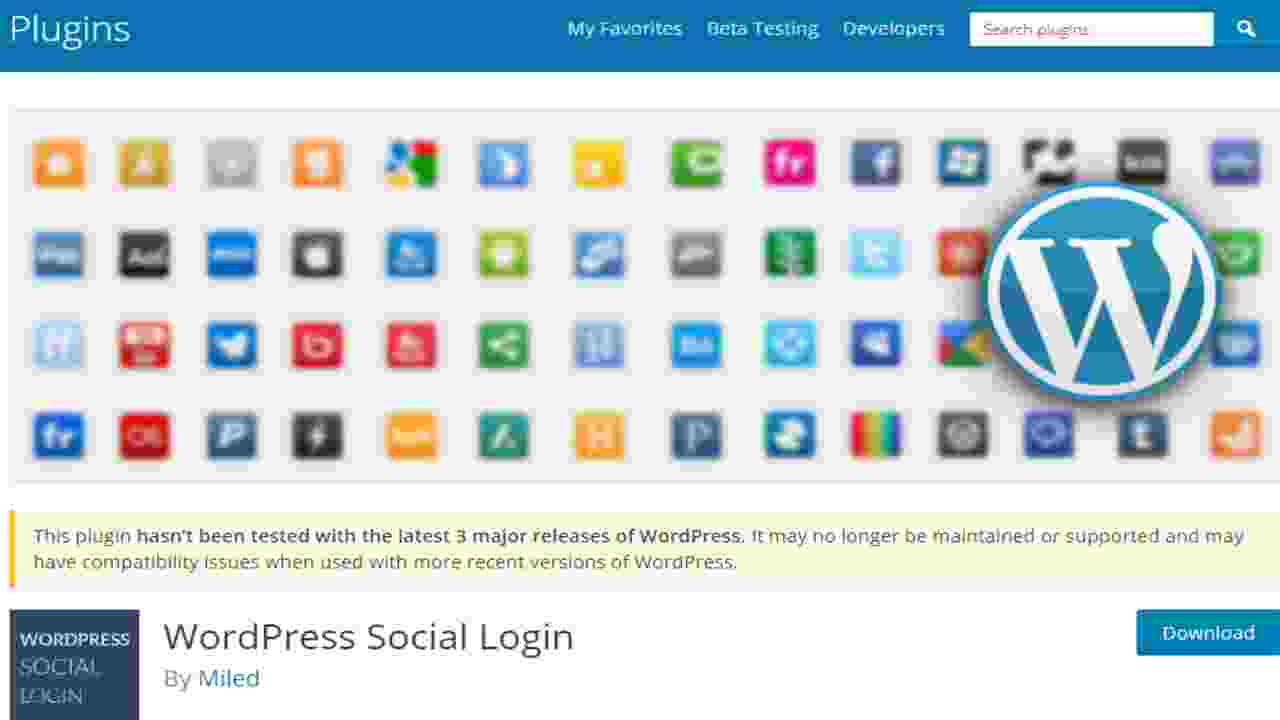 Many Blogger or WooCommers website using Old Method. Fill Registration Form Rember my user name and password. If I Forget Password, then we need to create a new password again. This Process through Some User bounces back to your website.
But If you use this Plugin, You do not like create a Registration form and Extra Database. This Facebook Social Login Plugin Multiple Work like Social Sharing and twitter social sign-in or Social Sign-in Login Through Comments Etc.
You can Setup this plugin Clearly and Set Over Access User Rules or Permission. Enable OR disable and You can Put Any Places on your theme. This Plugin Inbild all Social Icon and template.
Features 
First Features is Free and Unlimited Use website
All Social Icon available
Movie social Sign in Plugin Anywhere your theme display
 Social Shere and Social Login and login with comments on WordPress
How to use this Plugin
You can download and upload your WordPress DashBoard either You can Direct install Login your wp site.
Best Social Plugin on WordPress
Easy to setup
plugin Including social Icon and theme
Just Login and Copy API Key
TO 7 Original Internet Speed Test Site-Best Internet Speed test For 2020
7)Super Socializer Sign In Plugin on WordPress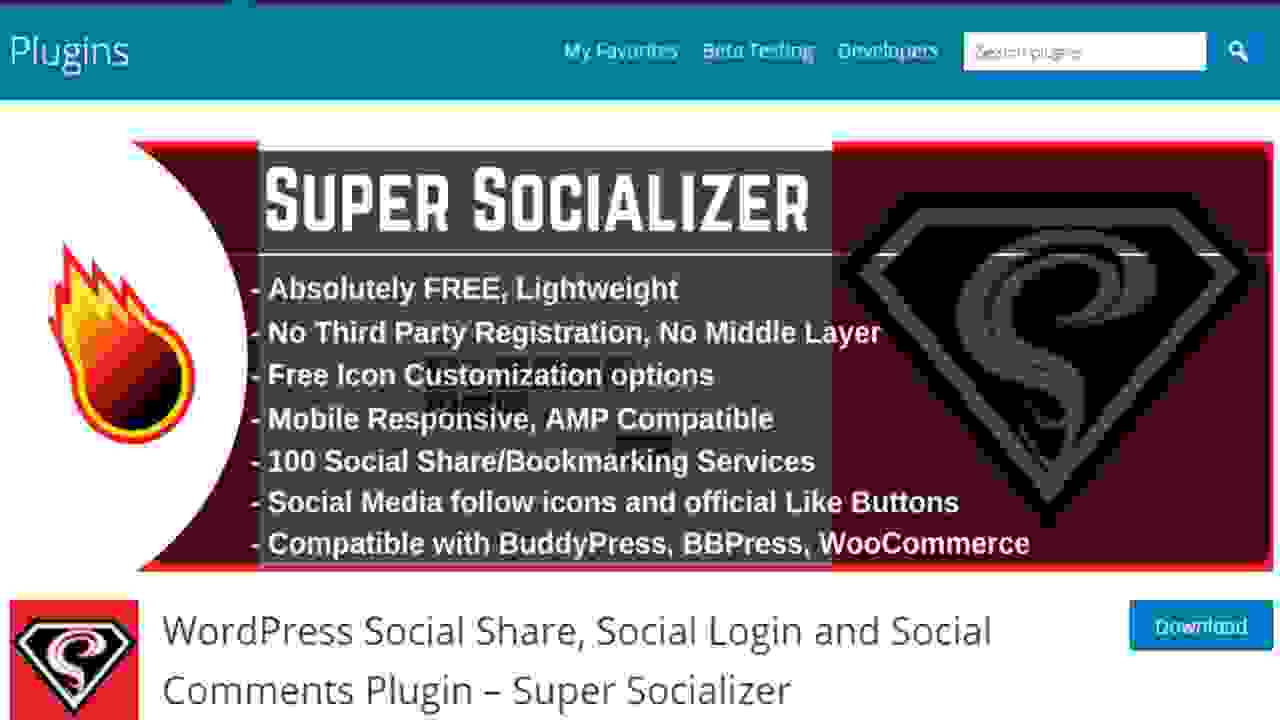 Supper Socialzar is the best social Media Login WordPress. You can install on your WordPress website. The plugin also Free and you can get a lot Of Features on this Plugin. Super Socializer Plugin provides lots of function available.  No Third-Party registration. You can Connect facebook or twitter to this plugin.
Features
A plugin is free on WordPress.
Free All Social  Icon
Social Shere and Bookmarking Service
Mobile Responsive and AMP Plugin
Entirely Comfortable with bbpress WordPress Login Plugin and Buddy press WordPress Sign Plugin
How To use Social Sign-In Plugin on WordPress
Install this Plugin
Active this Plugin
Connect with API
8) Nextend Social Login and Registration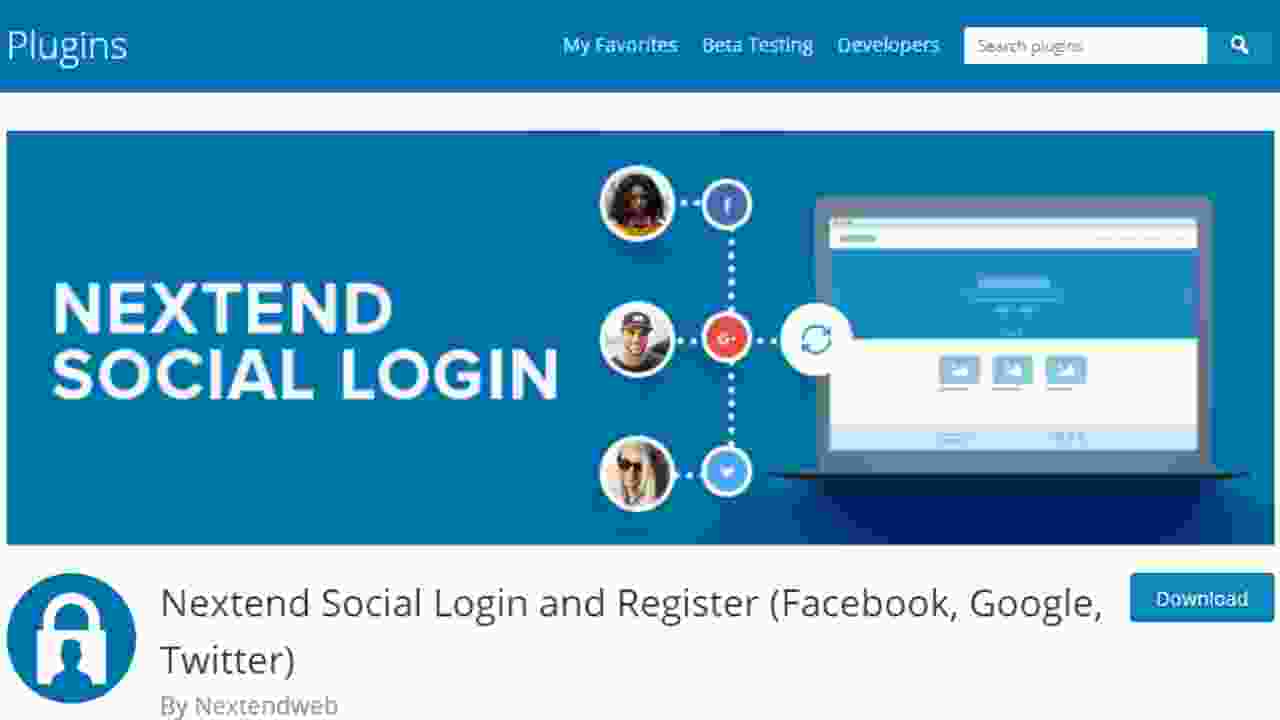 Nextend Social Login is the most and best plugin. All OF the Website Developer Using This Plugin. This Plugin Abhiable Nextend Social Login Pro and Nextend Social Login pro addons for you need to buy this plugin.
This Plugin Provide Professional easy to configure and All Option available, and you can use shortcode Nextend social Login Shortcode.
Most of The People Want to access Nextend social login pro free download, don't try to download this file because this is Nextend Social Login Nulled version. This File Abhabel Nextedn Social Social Login pro addons. Please Don't Use Buy This Premium Plugin.
Features
Simple Click registration and Login via Twitter and Facebook
Custom Url Registration
Display all Social Icon Abhabale
Login Nextend Social login shortcode
Display social login icon theme
How to Install the Nextend Social Login Plugin 
Open WordPress Dashboard
Search "Nextend Social Login"
Active plugin
See this Video
10 Email Marketing Script In PHP – Best Email Marketing Script
9)Oa Social – login with social accounts WordPress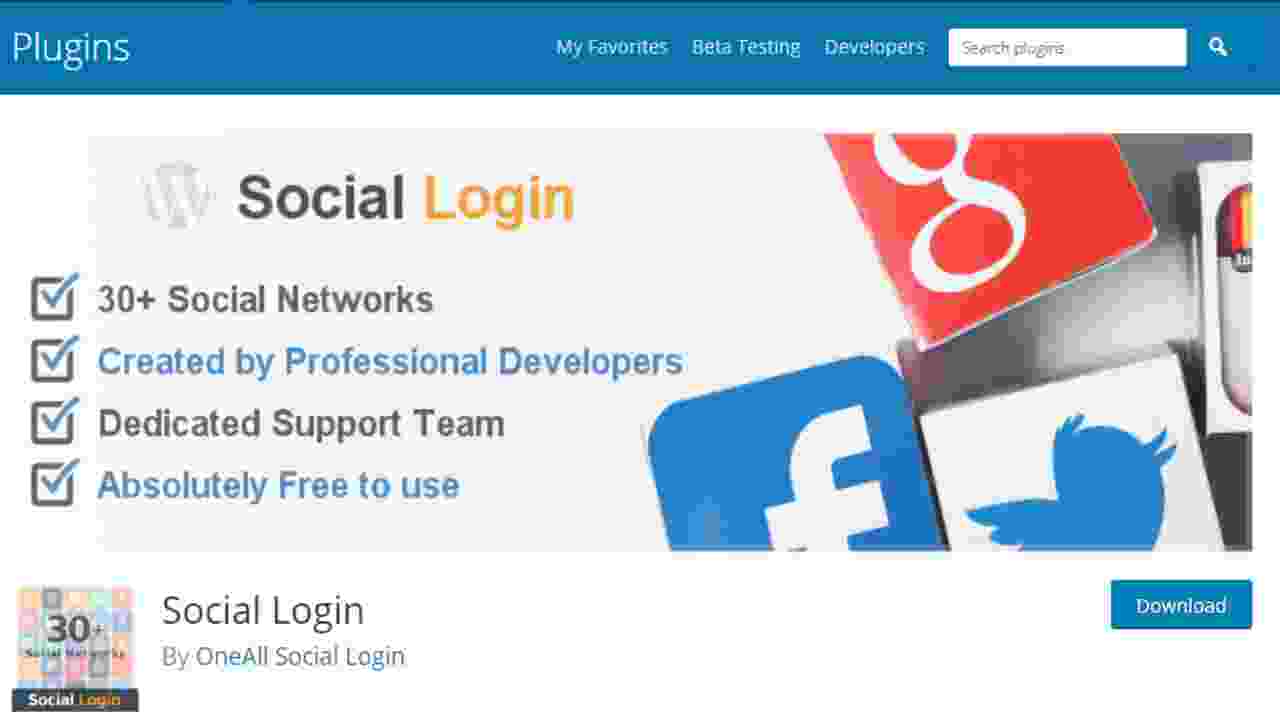 Oa Social Login One Ninty Five user gives a positive Review on this Plugin. This Plugin Used By login with comments  Login With Guestpost. Some Website Providing guest posting features. If you want to provide guest posting option, you can use this Plugin.
Oa Social Login Plugin Providing- Facebook Login Option and WordPress Login Option and twitter, Paypal All Social Media Support.
Features 
40 + Social Icon site available
Plugin On page login option
on-page registration
You can Add your sidebar
You can Use WordPress Social Login Shortcode 
social login WordPress WooCommerce You can use Oa Plugin
How to Use This Plugin Oa login Plugin
Follow Tha All Stape
First Install On Your WordPress 
Active
Need Any Help Contact Me
10) WT Social Login and WooComers Social Login Popup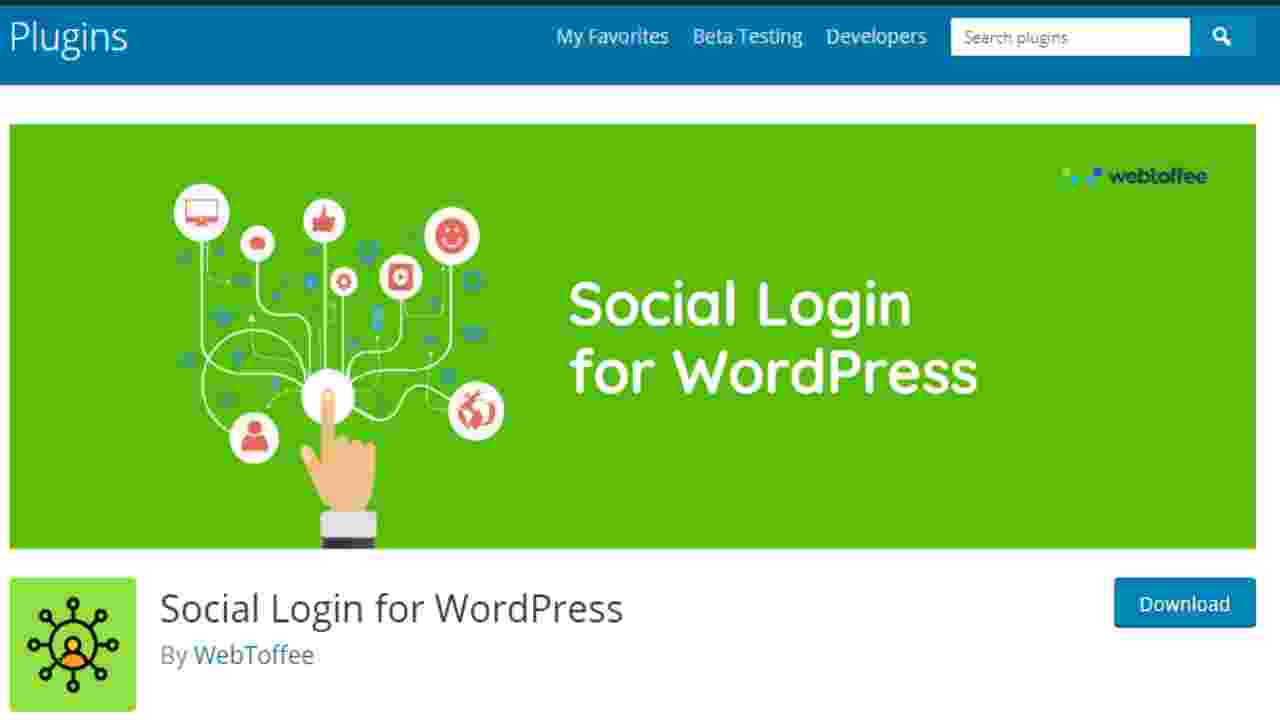 Wt Social Login is a useful Plugin. This Plugin Provide All Of the Function You can use on your WordPress. If You have WooCommers website, you can use this plugin for Login Comments Function and Other option. You can Get All Social Icon on this Plugin Configuration Easy.
Features Social media Plugin 
All Social Icon Available 
Display Comments login
Connect with all Social Accounts  
Beautifull Social Theme
How to USE 
Now This All Plugin You can use for WooCommerce social login popup Option and This All Plugins free available on WordPress. If You Find WordPress Social Login WithOut Plugin. Is this Possible but you need to know Coding. Without Coding, You cannot use WordPress Social Sign In Without Plugin. 
Do You Know Social Login app?. This app is using for android. Platform and Plugin also available on WordPress Site.
Paid Plugin is Available on CoadCanyon. If You Want You Need to buy First this Plugin From Coadcanyon. Coadcanyon is most Propeller Script And Java Script Saller.
Paid WooCcommerce social login codecanyon and all in one social login plugin
1) WordPress Plugin Access Press from CoadeCanyon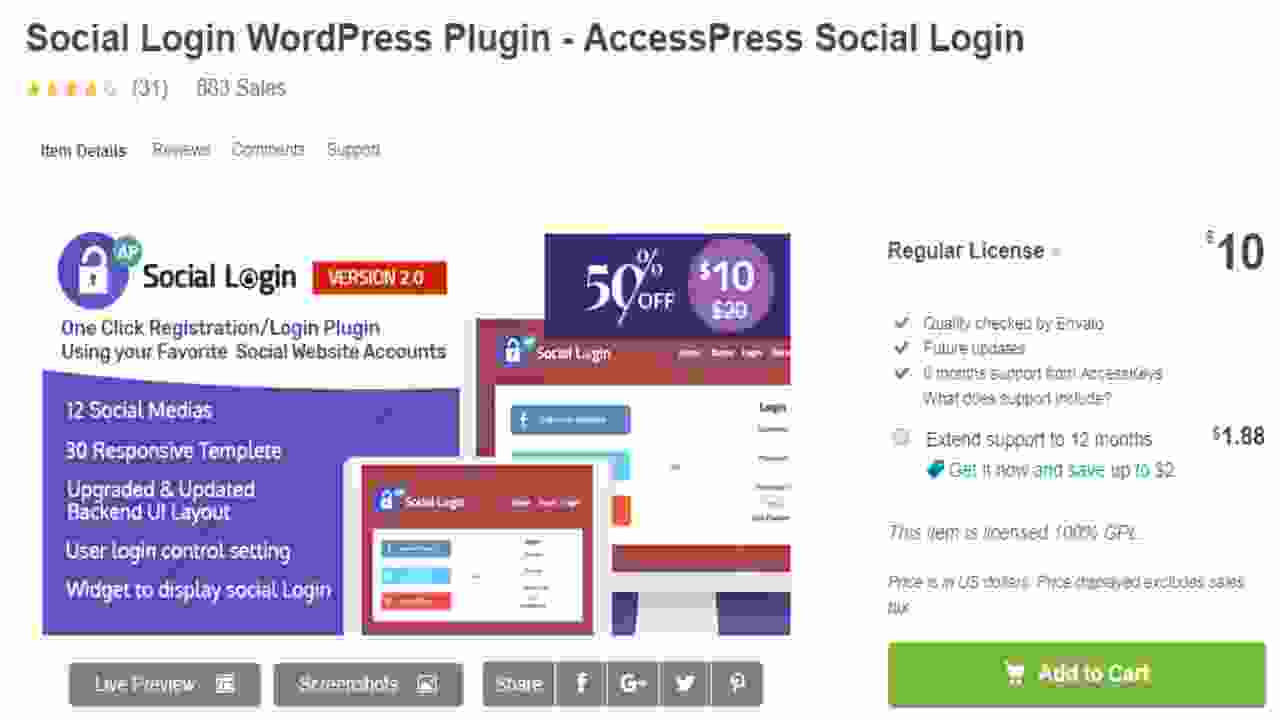 This Plugin You Need to Buy this website. All Premium Features Available and Live time Use and Update unlimited site you can use this Plugin.  All Social Icon available and social theme. You can move any place on display.
Access Press Is the best Plugin for All Social Media Account Supported.
Features 
Live Time Update
Paid Plugin
All Premium Features Available
All Social Icon
Unlimited website
License Including
Best Plugin